HI THERE, KIDS!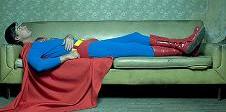 Welcome to Uncle Andy's great new web page, which he put together just for you guys. Hope you like it. You can watch a video, read a Bottom Man story, send a secret message to Uncle Andy or check out the links to other web-sites.
As you can see, Uncle Andy is totally exhausted after making his web-site! Well, I know it doesn't look a lot like Uncle Andy, but it does look a bit like Uncle John in his pyjamas!
---
WATCH THE SMILEY BOUNCE AROUND THE SCREEN

Press here to make the smiley move around the page
---
UNCLE ANDY'S SECRET AGENTS
Uncle Andy has a special team of Secret Agents. Are you one of them?
| | | | | | | | |
| --- | --- | --- | --- | --- | --- | --- | --- |
| Chris | Matthew | Becky | Peter | Tim | Rachel | Katie | Stuart |
| | | | | | | | |
AGENTS REPORT IN TO UNCLE ANDY HERE

Send a report to Uncle Andy. Tell him where you are, if you are ready for action right now and if you are with another Secret Agent.

Now you can send any message you want and see all the messages sent by you, Uncle Andy and the other agents. Report in to check it out.



BOTTOM MAN'S CRAZY ADVENTURE
Read how Bottom Man rescues the Mayor of Washington after he is kidnapped.